Training for
Alaska's Future
Welcome to the Website for United Association Plumbers and Steamfitters Union Local 367 and the Joint Apprenticeship Training Committee located in Anchorage, Alaska.
We strive to provide exceptional services to our contractors, members, and community. Our union is a brotherhood of plumbers, pipefitters, welders, HVAC technicians, water and wastewater and natural gas utility workers and contractors working together.
Local 367 offers a variety of member and contractor services.
The Joint Apprenticeship Training Committee (JATC) offers apprenticeship training and continuing education opportunities.
Regular meetings take place at 610 West 54th Avenue in Anchorage, Alaska on the second Tuesday of each month at 6:00PM.
JATC SCHOOL OPEN HOUSE / 617 WEST POTTER DRIVE / PHONE: 562-2890
The Training Center will hold open house nights the third Wednesday of each month from 4PM to 7PM. Everyone is welcome and no appointment is necessary. Information will be available on Membership and Apprenticeship program overview. There will be a walk through of the shop and classrooms. The shop will be open for current members.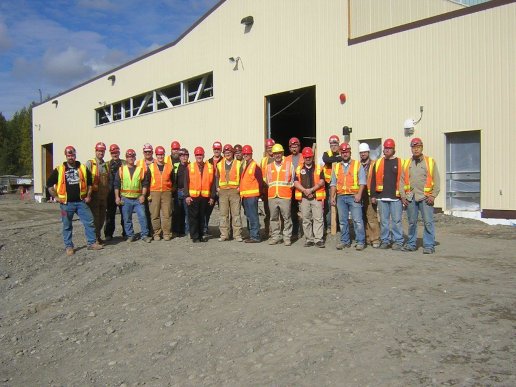 Plumbers and Steamfitters Local Union No. 367 was issued its charter on July 2, 1938 by the United Association of Journeymen and Apprentices of the Plumbing and Pipefitting Industry of the United States and Canada.
The United Association of Plumbers and Pipefitters was officially born on October 11, 1889, when forty delegates from twenty-three Local Unions traveled to Washington, D.C. to attend the founding convention. Plumbers and Pipefitters organizations from cities across the nation applied for charters in this new organization. It was forty nine years after the International Union was formed that Local Union No. 367 received their charter.